Welcome to Meats of the World
BURGERS, SAUSAGES & STEAKS COOKED & SERVED WHILE YOU WAIT
AND ALSO RETAIL SALES OF KANGAROO, OSTRICH, VENISON, SOUTH AFRICAN ANTELOPE
SUCH AS SPRINGBOK & IMPALA.
CROCODILE, BISON, BUFFALO AND MORE !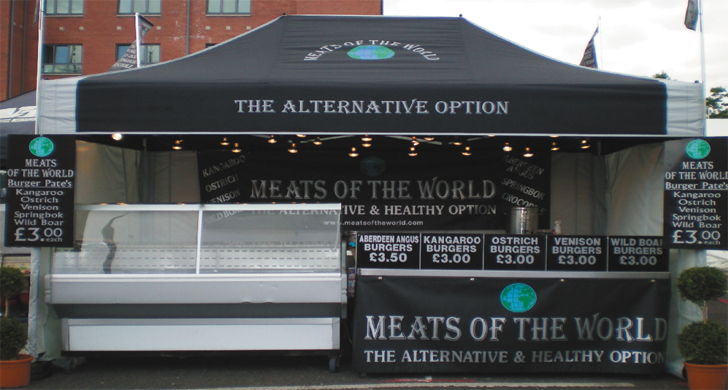 OUR FULL TEAM OF EXPERIENCED CATERING STAFF WILL COOK OUR EXOTIC RANGE OF BURGERS
AND STEAKS TO PERFECTION!!
AGRICULTURAL SHOWS ~ FOOD EXHIBITIONS ~ CONTINENTAL MARKETS
FOOD FESTIVALS
LARGE EVENTS EASILY CATERED